Restorative Dentistry in Liverpool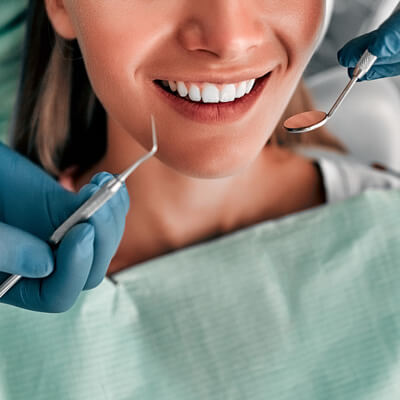 If you have a broken, chipped or decayed tooth, we can repair your smile to return it back to a higher level of health. Our Liverpool dentist offers a variety of restorative treatments to fit your smile and health needs. That way, if you break or lose a tooth, we can restore your bite back to normal function and appearance.
What to Expect: Smile Restoration
When you arrive for an examination, we'll thoroughly evaluate your teeth and take a series of photographs, scans and X-rays as needed. Then we'll offer advice based on our findings and discuss the best ways to restore your smile.
Treatments can range from simple white fillings to more complex crown and bridgework. Our goal is to fill areas of decay while they're small, before they can spread deeper into the tooth or adjacent teeth. Each of our restorations is crafted from quality materials that are both durable and attractive.
Keeping You Comfortable
We want your restorative treatments to be as comfortable as possible. That's why we use gentle, thorough numbing techniques to ensure the least amount of sensitivity during your procedure. Our goal is to incorporate the most conservative, least-invasive methods possible when it comes to repairing your smile.
What If My Tooth Doesn't Hurt?
It's not uncommon for issues like tooth decay not to hurt. But pain isn't always a good indicator of the extent of the damage. In most cases, toothaches develop at the point where it's too late to restore the tooth with a less invasive alternative.
We believe that early intervention is best. By identifying issues at their earliest stage, we can avoid the need for root canal therapy or losing the tooth altogether.
Request an Appointment
If you have broken, chipped teeth or a small cavity, contact our office to reserve your next visit.

Restorative Dentistry Liverpool, Green Valley NSW | (02) 9822 2630