Dentures in Liverpool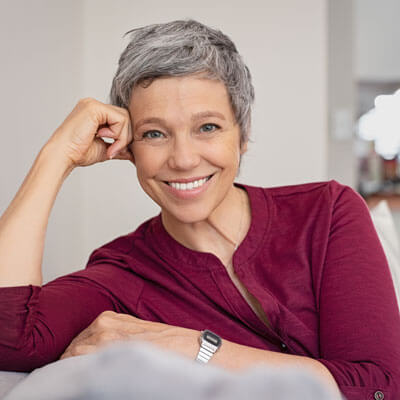 If you have multiple missing teeth and are ready to reclaim your smile, dentures may be the perfect option for you. At Total Smiles Dental Practice, we'll help you to evaluate the solution that works best for your oral health and financial situation.
Why Choose Dentures?
Although they've been around for ages, today's dentures are more comfortable and natural looking than those of the past. Dentures can either replace all of your teeth or a few, which is known as partial dentures.
Both types may require that some teeth be pulled or that some surgery be performed on the bony ridges beneath the gums to better accommodate your new dentures so they have a perfect feel and "fit."
What to Expect
We begin by taking an impression of your teeth which is used to custom make your dentures. If your dentures are full, and any extractions are necessary, the dentist will place a temporary denture to assist with the healing and to provide "teeth" while your gums heal. A final denture is prepared after all healing has taken place, usually within 6-12 months.
Partial dentures replace missing teeth and are attached to existing teeth with anchors made of plastic or metal.
Both full and partial dentures are removed at night when you go to sleep, so that saliva can "wash" over your gums to maintain a healthy mouth.
What Are Some Benefits?
A good denture can do the following:
restore your youthful appearance
allow you to eat most of the foods you love
help you feel better about yourself
eliminate embarrassment
enable you to speak more clearly
improve digestion
Dentures may be the best possible solution for your oral wellbeing, although they might never function as well as your original teeth. It's also important to know that your dentures aren't meant to last forever. As you age, your mouth gradually changes, which makes you a candidate for a denture reline or a new denture.
Book an Appointment
Let our dentist take care of your teeth! Contact Total Smiles Dental Practice at (02) 9822 2630 to schedule an appointment today.
CONTACT US »

Dentures Liverpool, Green Valley NSW | (02) 9822 2630