Dental Implants in Liverpool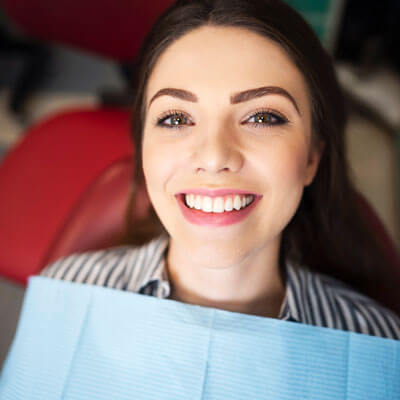 Dental implants are one of the most highly sought-after treatments for missing teeth. Our Liverpool dentist offers comprehensive dental implant treatment, whether you're missing one tooth or need to rehabilitate your entire smile.
Is My Mouth Healthy Enough?
Before dental implants can be placed, we will need to take a 3D scan of your mouth to assess your bone density. After losing a tooth, as much as 30-40% of the bone can shrink away (resorb). Ensuring that the jaw has enough bone height and density is crucial for anyone considering these tooth replacements.
What Are Some Benefits?
Dental implants can be used for everything from single-tooth replacement to anchoring bridges or full-arch dentures. The wide variety of restorations allows us to serve patients of all backgrounds, offering them a predictable solution for their missing teeth.
Since these tooth replacements stand independently of other teeth in the mouth, they are non-invasive to your smile and function like new teeth. Their design and reliability are the closest things to having real teeth all over again. Not only do they function the same as your other teeth but they're just as attractive.
Planning and Treatment: What to Expect
If you're considering dental implants the first thing we'll do is examine your mouth. In most cases we will need at least three months to pass after a dental extraction before these tooth replacements can be installed. After the placement we'll wait another three months for the bone to integrate with the implants. At that point we can place a fixed crown, bridge or denture on top of your new tooth replacements.
How to Take Care of Them
Caring for your tooth replacements is similar to brushing and flossing the other teeth in your mouth. Plan to floss around each implant at least once a day and brush twice daily. Schedule regular checkups at our office to have your implants cleaned and examined. With a good home care routine, your implants can last for years.
Am I a Candidate?
Reserve your consultation with us today to find out!
CONTACT US »

Dental Implants Liverpool, Green Valley NSW | (02) 9822 2630