About Total Smiles Dental Practice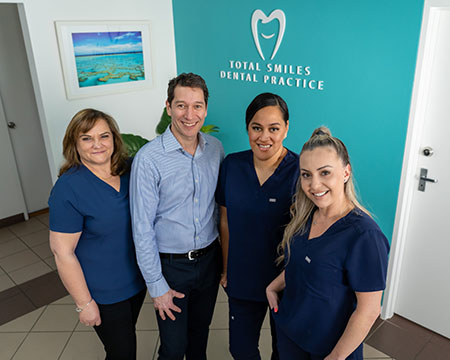 Dr Andres Franco (Dentist) has been providing quality dental care in this location since 2015. Our practice focuses on educating patients about good oral hygiene—what it is and how to maintain it. It's the foundation of all that we strive to do in our practice.
Our Mission
Our mission is to provide comfortable dental care of the highest quality available. Dr Andres enjoys the variety of services he is able to do on a daily basis for the community. On any given day, he may do fillings, cosmetic procedures, implants, and more. We want to help everyone we can.
When you arrive at our practice, you'll receive a warm welcome! Make yourself comfortable in our reception area while your children amuse themselves in their space. With late appointments, plenty of onsite parking, and being close to public transportation, we make it easy for you and your family to get the care you need.
Family Dentistry
At Total Smiles Dental Practice, we love getting to know our patients as they grow up. We understand the importance of making our practice a fun and welcoming place for children to be. Dr Andres has a good connection with children, and gives them the time they need to adapt to their condition.
Whether it's their very first dental experience, or your child needs braces or a functional appliance as they grow older, we offer expert services at all ages. If orthodontic treatment is necessary, we help you understand your options, allowing you to choose the best solution for your child's needs.
MEET DR. ANDRES FRANCO »
An Expert Team to Serve You
Dr Andres and his customer service staff take pride in providing our patients and their families with the highest standards in dental care. We have many loyal patients who we have treated for years, and welcome new patients to come and meet us too. Everyone gets the best quality care at Total Smiles Dental Practice!
We're Here to Help You
For your convenience, we offer flexible payment options. We accept health funds, CDBS, HICAPS, and Afterpay. Speak with a friendly staff member to book a visit to our practice.

About Total Smiles Dental Practice | (02) 9822 2630